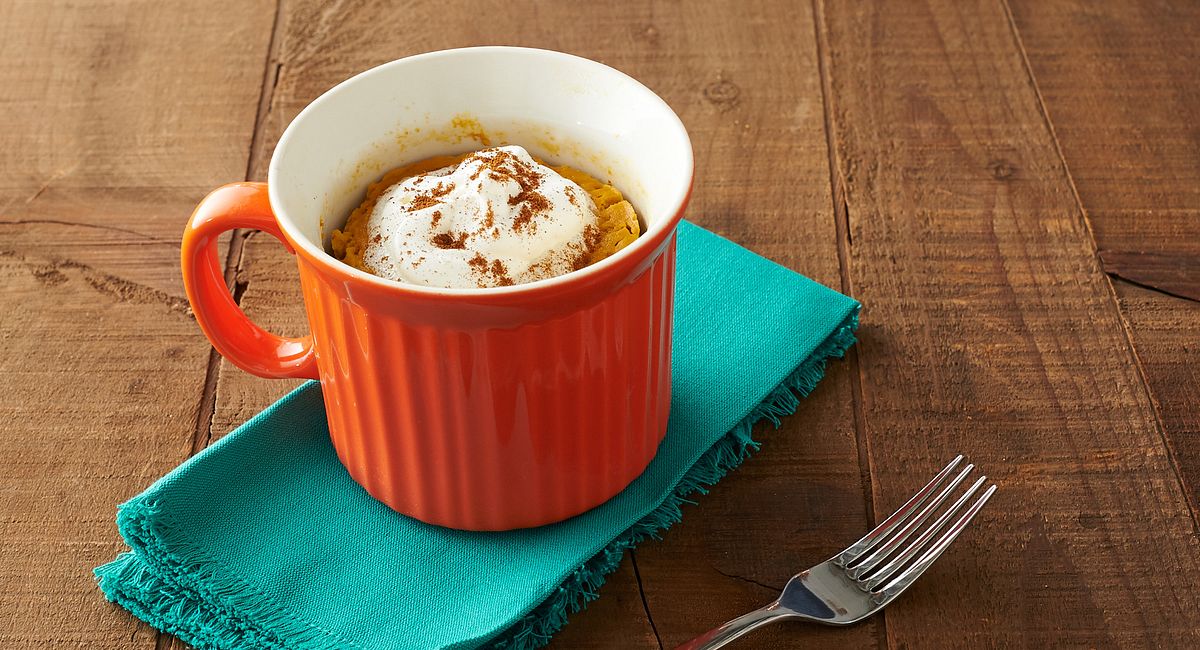 Pumpkin Spice-Ginger Mug Cake
Recipe Details
SKILL LEVEL: Easy
YIELD: 2 servings
PREP TIME: 10 minutes
TOTAL TIME: 20 minutes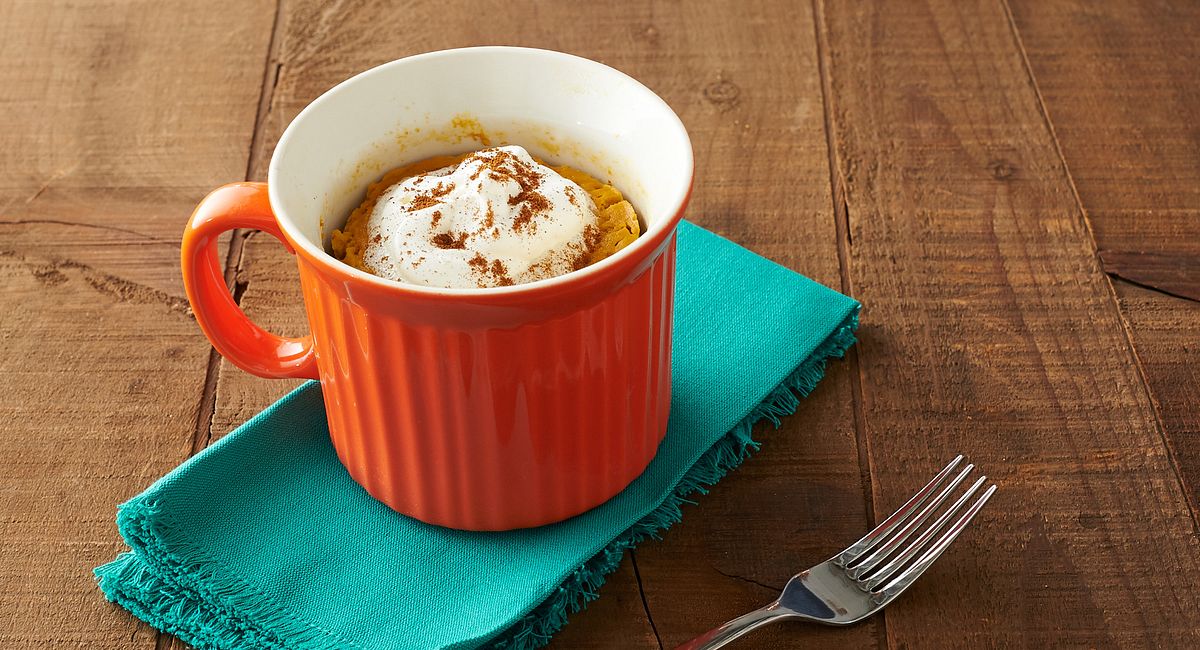 Ingredients
2 teaspoons butter
3 graham cracker rectangles, crushed
1 teaspoon ground ginger
8 oz pumpkin puree (pureed pumpkin from a fresh pumpkin, or from a can; NOTE: if from a can, use plain pumpkin, not pumpkin pie mix)
1 egg
1/2 cup whipping cream
1/4 cup packed brown sugar
4-1/2 teaspoons pumpkin pie extract
Whipped topping, if desired
Ground cinnamon, if desired
Instructions
PUMPKIN SPICE-GINGER MUG CAKE
Melt butter inCORNINGWARE® POP-IN® 20 OUNCE MUG. Add graham crackers and ginger to mug; mix with butter and press into bottom of mug.
In medium bowl, mix pumpkin, egg, whipping cream, brown sugar and extract with whisk. Pour over
crust.
Microwave on High 8 to 9 minutes or until a knife inserted into the center comes out clean. Serve warm or chilled. Garnish with whipped topping and cinnamon.
Recipe Reviews