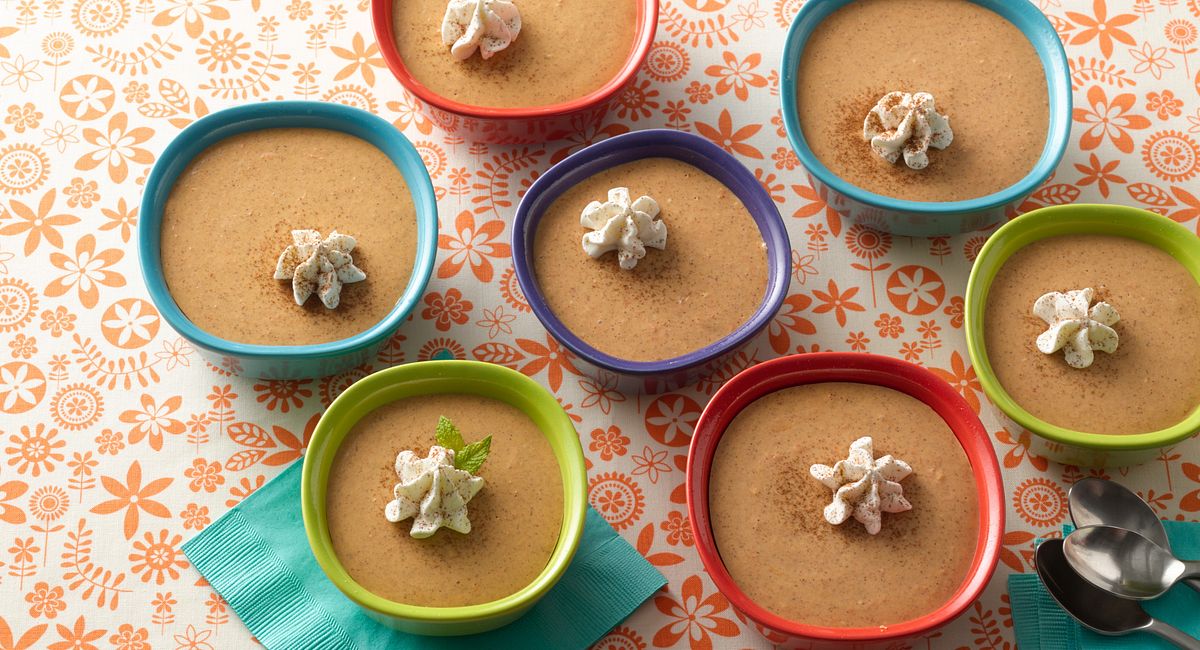 Then and Now: New Retro Recipes
If you were born between the 1930s and 1989, you've probably enjoyed more than a few forkfuls of vintage kitchen classics like Egg Foo Yung, Ham Jell-O Salad and Tunnel o' Fudge Cake. Casseroles filled with cream of chicken soup, cakes made with cola. Moms everywhere must've had the same three cookbooks tucked into their kitchen cupboards!
Nowadays, the casserole is making a comeback; retro flavors revived in modern forms, made in smaller serving dishes and updated with fresh, modern ingredients. Recipes rarely call for goopy cans of cream o' mushroom anymore. Today we're seeing a focus on farm-to-table produce and organic canned foods.
Though our ingredient preferences have changed, one thing has remained the same throughout the years—when it's time to cook, CorningWare® is there. This classic dishware has been home to warm, comforting casseroles for decades. The elegant FRENCH WHITE® COLLECTION you grew up with is still available for today's tradition-loving foodies, and now the CW BY CORNINGWARE® line offers dozens of bright colored dishes made for the modern kitchen.
HEY! MY MOM MADE THAT!
Inspired by CorningWare's longstanding tradition in the kitchen, we thought it would be fun to take a look back at some of the most iconic recipes from the past. Walk down memory lane with us as we wax nostalgic over favorite recipes from yesteryear…and celebrate a few fresh twists on the traditional. New recipes inspired by the old ones, new dishes so familiar, you might just want to make them all for dinner tonight.
1950s
VINTAGE TUNA NOODLE CASSEROLE
THEN: Budget-conscious baby boomers will remember Tuna Noodle Casserole. Made in a CorningWare® French White casserole, this recipe called for four basic ingredients: noodles, tuna, cream of mushroom soup and cheese. If you were lucky, your mom would top it all off with crumbled potato chips and bake it until golden brown. This dish probably fed half of America for two decades straight.
NOW: Today you can put a twist on those favorite flavors with a light and simple Tuna Pasta Toss. This recipe swaps out the creamy canned soup for basic chicken broth and adds a few naturally flavorful mix-ins like olives, grape tomatoes and basil. Still served casserole-style, but for a smaller crowd, the CW BY CORNINGWARE ™ 20 OUNCE TWILIGHT BAKER is just big enough to make a batch, without leaving too many leftovers. Added bonus—the deep purple of this bakeware looks beautiful against the bright colors of the pasta dish.
1960s
RETRO RIBBON MEATLOAF
THEN: Remember this one? Ribbon Meatloaf was basically baked ground beef, stuffed with an eggy cheese filling—usually blue cheese, but sometimes Cheddar. Baked in CORNINGWARE® FRENCH WHITE RECTANGULAR BAKING DISHES, this retro recipe yielded giant loaves of stuffed meatloaf that were sliced thick and often served alongside a hearty scoop of homemade mashed potatoes.
NOW: The modern version of Ribbon Meatloaf? Mini stuffed meatballs! Make an extra-big batch of Crispy Caprese Meatballs, which are easier to make than they sound. Simply
prepare your meat mixture, roll it around a piece of mozzarella, coat in bread crumbs and bake in a beautiful CW BY CORNINGWARE™ 3 QUART POOL BAKER until golden brown. A delicious appetizer or dinner entrée, this recipe may be better than the original. (Shhh! Don't tell mom we said so!)

1970s
CLASSIC CARROT CAKE
THEN: The vintage version made enough for an entire cul de sac. Most often baked in a giant casserole dish like the CORNINGWARE® FRENCH WHITE® 3 QUART OBLONG CASSEROLE, moist slices of nutty carrot cake were topped with a thick layer of cream cheese frosting. Let's admit it, this one is still a classic!
NOW: Casserole-size cakes are now becoming bite-size. With a whole new focus on healthier eating, we're seeing more and more mini desserts. And why not? A little bite of heaven is still heaven! Enjoy all the flavor of mom's classic carrot cake with our recipe for Mini No-Bake Carrot Cake Cheesecakes , made cute in the CW BY CORNINGWARE™ RAMEKINS. You can choose one favorite color, or use all four of the eye-catching hues. They're made to match the CW BY CORNINGWARE® pieces, so you can still make vintage favorites while adding your own stylish twist.