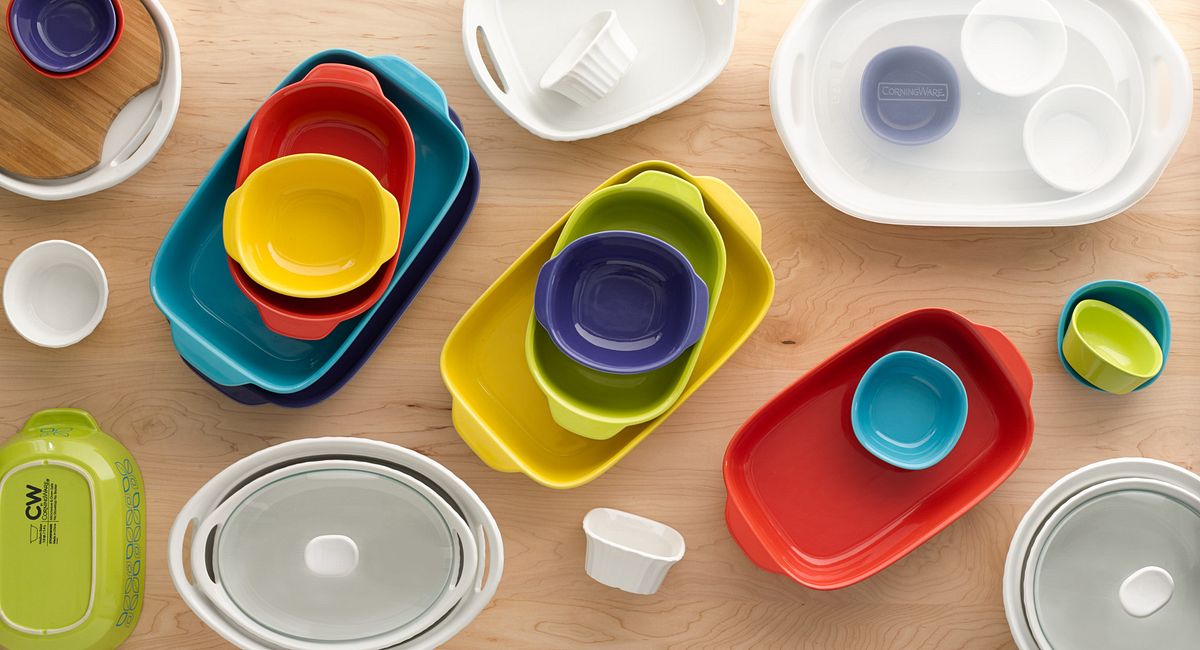 Colorful Personalities
Oh, the bakeware dilemma. Go with a classic white baking set, or something a bit more personalized and colorful? With so many hues in kitchen bakeware to choose from—like rainbow-toned CW by CorningWare™ to the classic CorningWare French White® bakeware —this can be a hard call to make.
Don't stress! We've boiled it down to a fun and fast personality quiz to get things moving. In just a few moments, you'll know which color matches your style or that of a friend's. Then you can shop with confidence and yes, color corrected!
HOW IT WORKS:
Choose your best answer to each question. You can either answer for yourself or someone you know.
Keep track of the number you answer for question. (NOTE: Don't add the numbers together; rather, list them out separately.)
If you're split between two choices—it's okay! You can choose more than one answer for each section, but try to limit your responses for a more accurate result.
When finished, tally which number repeated most often for you, then match it to the corresponding color palette!
1. Flower power—which is your favorite?
Shasta Daisy
Poppy
Iris
Black-Eyed Susan
Cymbidium Orchid
Forget-Me-Not
2. You just won a furniture store gift card—what do you buy?
Elegant Coffee Table
Romantic Love Seat
Comfy Recliner
Rustic Armoire
Tile-Topped Dining Table
Canopy Bed
3. Pick a flick with a colorful title:
White Christmas
Red Dawn
The Color Purple
Yellow Submarine
The Green Mile
Blue Valentine
4. Top of the crop—which fruit or veggie do you favor?
Radishes
Raspberries
Eggplant
Pineapple
Asparagus
Blueberries
5. How do you relax?
Reading
Dancing
Stargazing
Photography
Gardening
Going to the beach
6. Which world cuisine do you prefer?
Italian
Mexican
French
Indian
Thai
Greek
7. You've just been promoted! What do you do?
Record it on your calendar and get back to work
Skip through the office, singing, "I am the champion"
Worry about how you'll screw up
Tell your best friend
Bring a cake with "Congratulations" written on top
Sleep on it
8. Which is the first room in the house you'd repaint or redecorate?
Kitchen
Dining Room
Master Bedroom
Craft/Rec Room
Bathroom
Office
9. You're invited to a neighborhood party and you have to bring a dish to pass. What will it be?
Pasta Salad
Sangria and Ice
Brownies
Baked Beans
Guacamole
Blueberry Pie