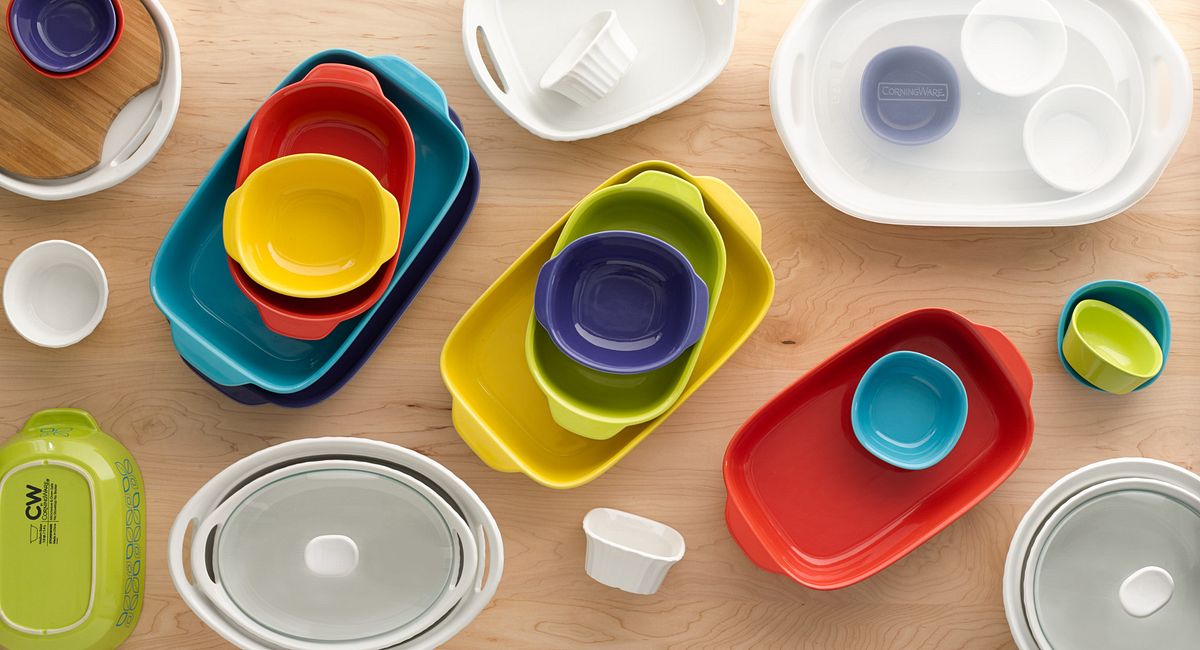 Get Your Colorful Personality
GET YOUR COLORFUL PERSONALITY
Corningware® Colorful Personalities Quiz
French White (mostly 1's)—French White doesn't mean you are boring. Far from it! Your style is elegant, timeless, classic. You are thoughtful. You are a loyal friend and partner. You plan ahead. You incorporate dashes of color, like a lilac tablecloth or a crystal vase brimming with sunny blossoms, to highlight a special get-together. You jump at the chance to make delicious dishes like Summer Thyme Veggie Medley.
Vermillion (mostly 2's)—Passionate about friends, family and good food, you love to surround yourself with vintage designs in rich, saturated tones. You love a good argument, you are ready to fight for what you believe in, but you never hold a grudge. Entertaining isn't an occasion—it's a way of life for you, and you have a host of appetizer recipes like Greek Buffalo Chicken Dip to prove it.
Twilight (mostly 3's)—You are mysterious, calm and completely unflappable. If you have to put together a last-minute party, it's no big deal. You can pull together a menu, decor and guest list in a New York minute. You prefer simple, deconstructed dishes like Spicy BBQ Kielbasa Bites to over-the-top entrees, and you always serve the most interesting beverages, from craft beers to wine to elegant cocktails.
Curry (mostly 4's)—Happy and fun to be around. That's how most folks describe you! Your sunny disposition drives you to create a bright and colorful tableau anytime of the year. You aren't afraid to combine playful shades in your home, and you love to spice up meals with ethnic twists such as Corned Beef and Cabbage Enchiladas, whether you're cooking a weekday dinner or for a holiday gathering.
Sprout (mostly 5's)—You find it very easy to be green, whether you're focused on health, ecology or youthful activities and outlooks! An eternal optimist willing to try new things, you are fascinated by new decorating techniques, new kitchen utensils and new recipes. And when you find a hearty yet healthy dish, such as Roasted Red Pepper and Kale Artichoke Dip, you're eager to share with friends.
Pool (mostly 6's)—You have an easy, breezy way about you—but you are no pushover. Determined yet relaxed is the best description of your personality. Your style reflects this. It isn't too fussy, nor is it boring. You like eclectic conversation-starter decorations, just like you enjoy hosting themed parties with menus to match, such as a Cool Summer Blues affair with a yummy Blueberry Pear Cobbler for dessert.