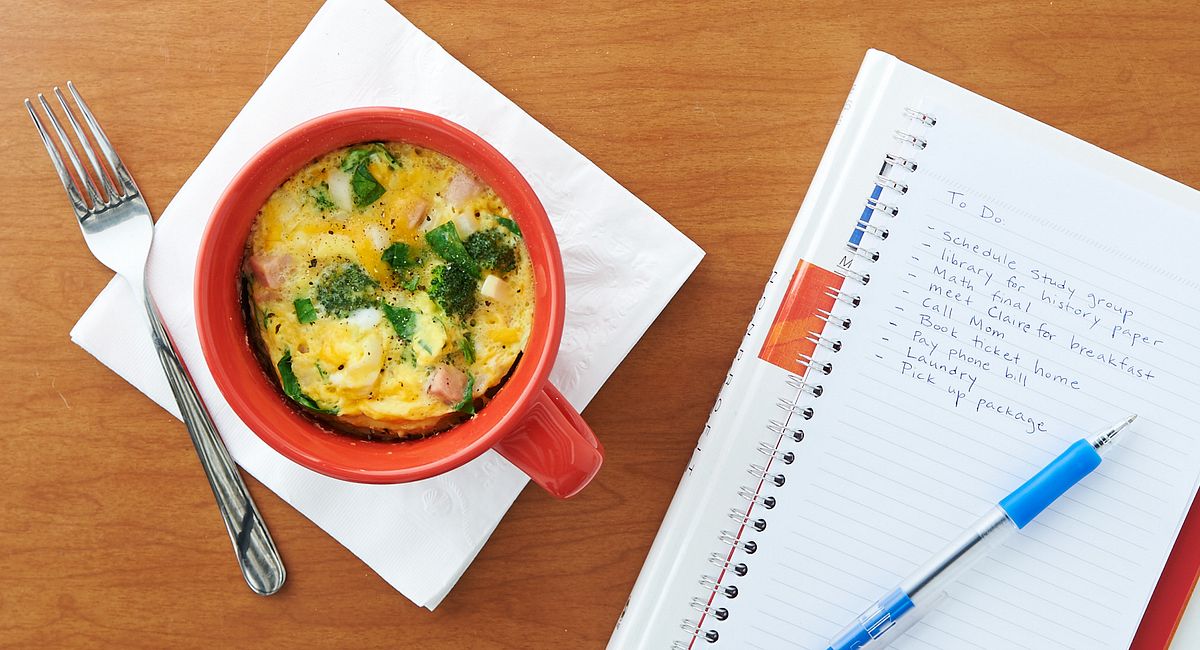 Egghead Omelet
Recipe Details
SKILL LEVEL: Easy
YIELD: 1-2 servings
PREP TIME: 10 minutes
TOTAL TIME: 10 minutes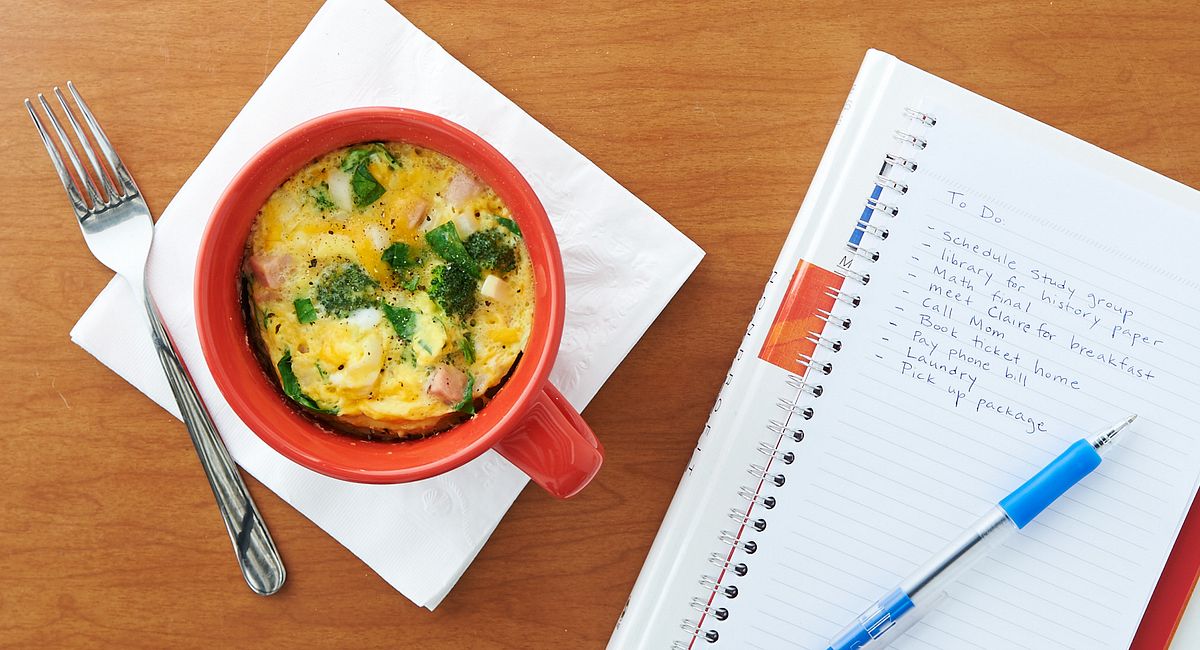 Ingredients
4 eggs
1/4 cup chopped (fresh or steamed) spinach
1/2 cup steamed broccoli florets
2 tablespoons chopped onion
1/4 cup diced cooked meat (such as ham, sausage links or bacon)
1/2 cup shredded cheese
Salt and pepper to taste
Instructions
EGGHEAD OMELET
Lightly spray a CW by CORNINGWARE® 20 STONEWARE MUG with cooking spray.
In a small bowl, beat eggs. Add spinach, broccoli, onion, meat and cheese; mix gently. Pour into mug.
Microwave uncovered on High 1 minute. Stir to break up any large chunks of egg. Continue to microwave in 30-second increments until eggs are set. Season with salt and pepper.
Bonus: leftovers store easily with the convenient lid. Then remove and reheat in the microwave again later!
Recipe Reviews