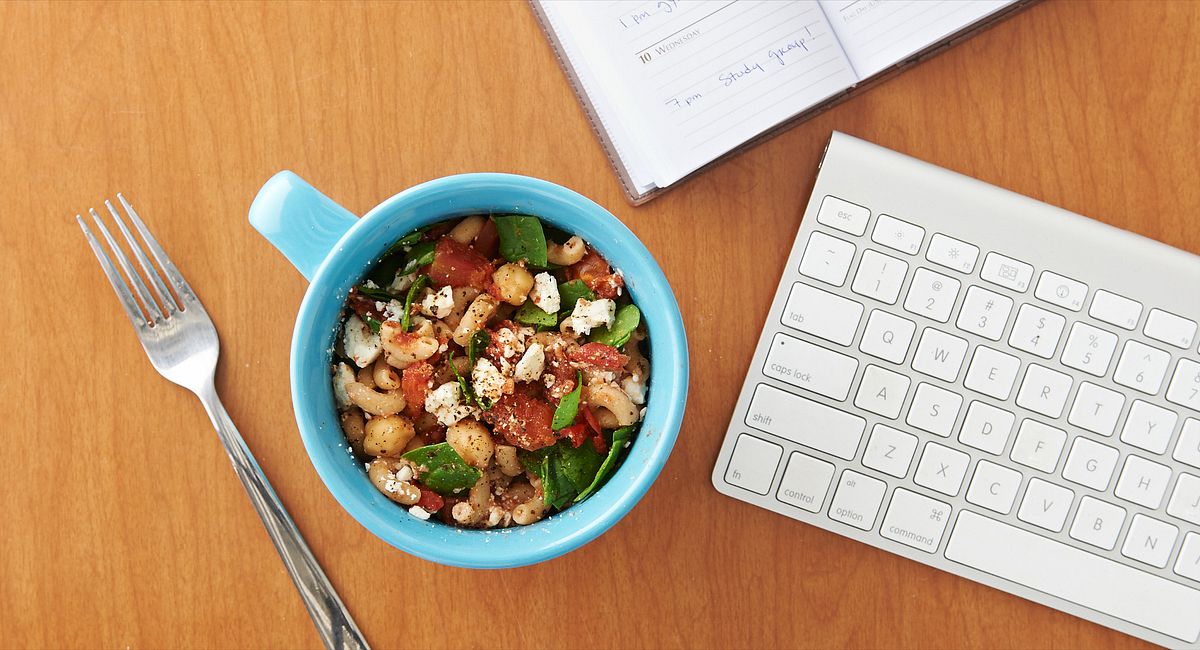 Pass-the-Test Pasta
Recipe Details
SKILL LEVEL: Easy
YIELD: 1-2 servings
PREP TIME:15 minutes
TOTAL TIME: 15 minutes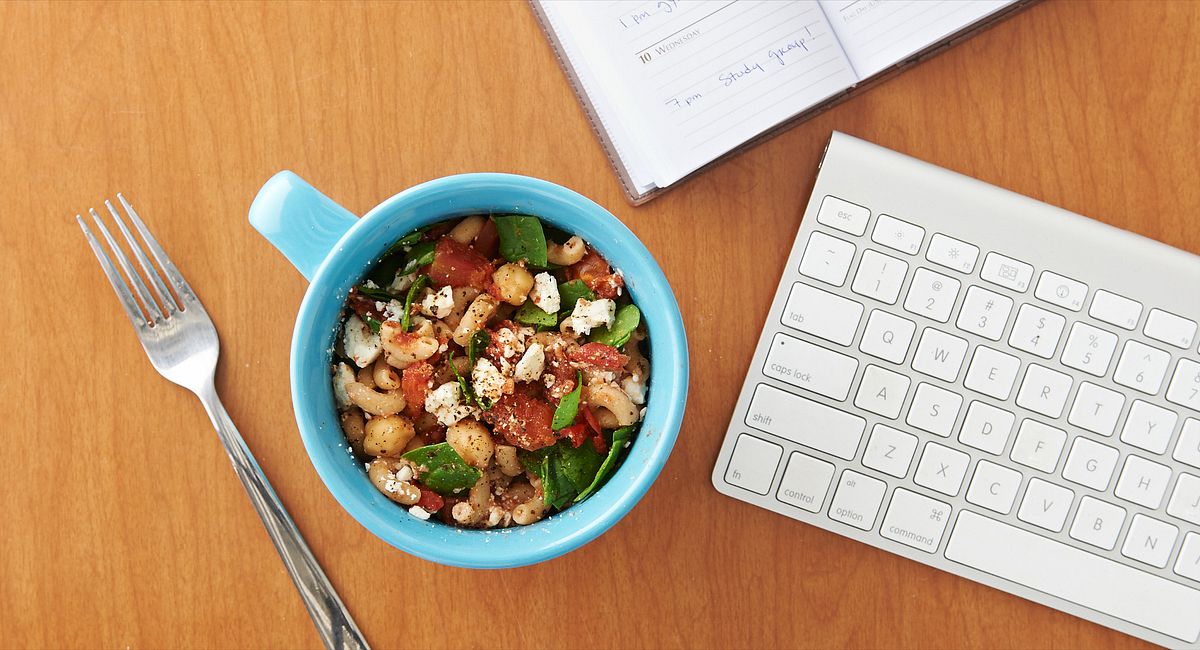 Ingredients
1/2 cup uncooked whole grain elbow macaroni
1 cup water
Salt and pepper to taste
1/2 cup canned diced tomatoes with Italian seasoning (with juice)
1/3 cup canned chickpeas, drained, rinsed
1/3 cup chopped (fresh or steamed) spinach
3 tablespoons crumbled feta cheese
Instructions
PASS-THE-TEST PASTA
In a CW by CORNINGWARE® 20 OUNCE POP-IN MUG, stir together macaroni and 2/3 cup of the water; add a dash of salt. Place mug in microwave atop a doubled paper towel.
Microwave uncovered on High 2 minutes. Stir; microwave 3 minutes longer. Stir in remaining 1/3 cup water. Microwave 3 more minutes or until macaroni is tender. 


Stir in tomatoes, chickpeas and spinach. Microwave 1 minute or until heated through. Let stand 1 minute. Stir in cheese. Season with salt and pepper.
Bonus: leftovers store easily with the convenient lid. Then remove and reheat in the microwave again later!
Recipe Reviews