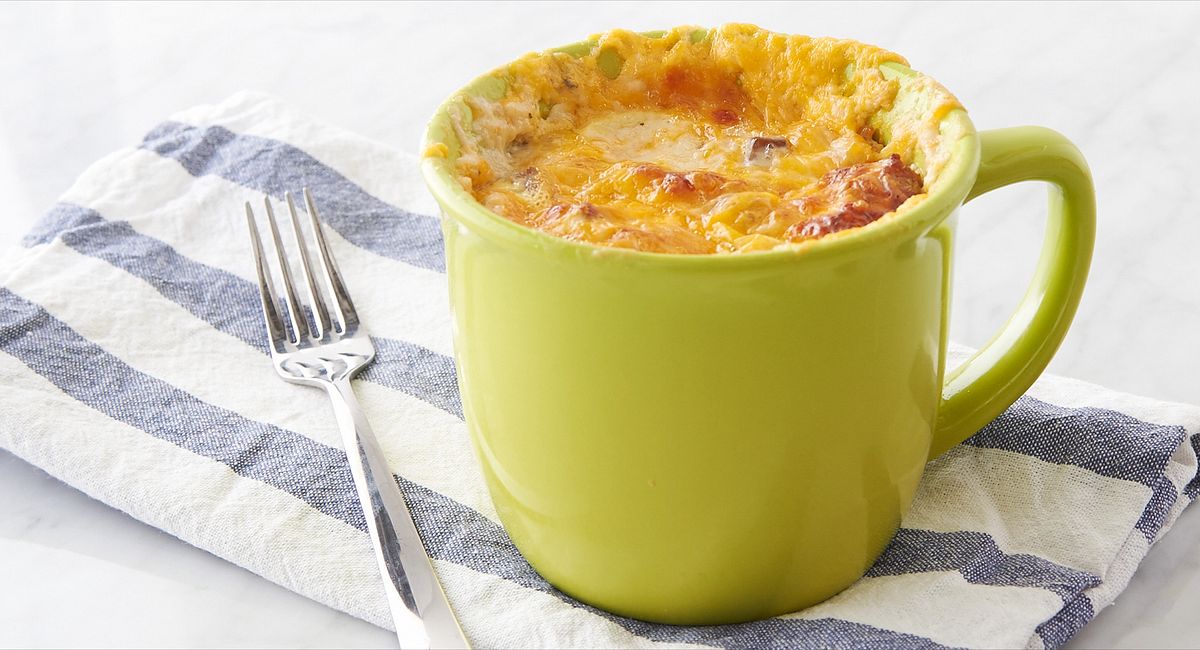 Wake 'N' Make Breakfast Bake
Recipe Details
SKILL LEVEL: Easy
YIELD: 1-2 servings
PREP TIME:10 Minutes
TOTAL TIME: 9 Hours 5 Minutes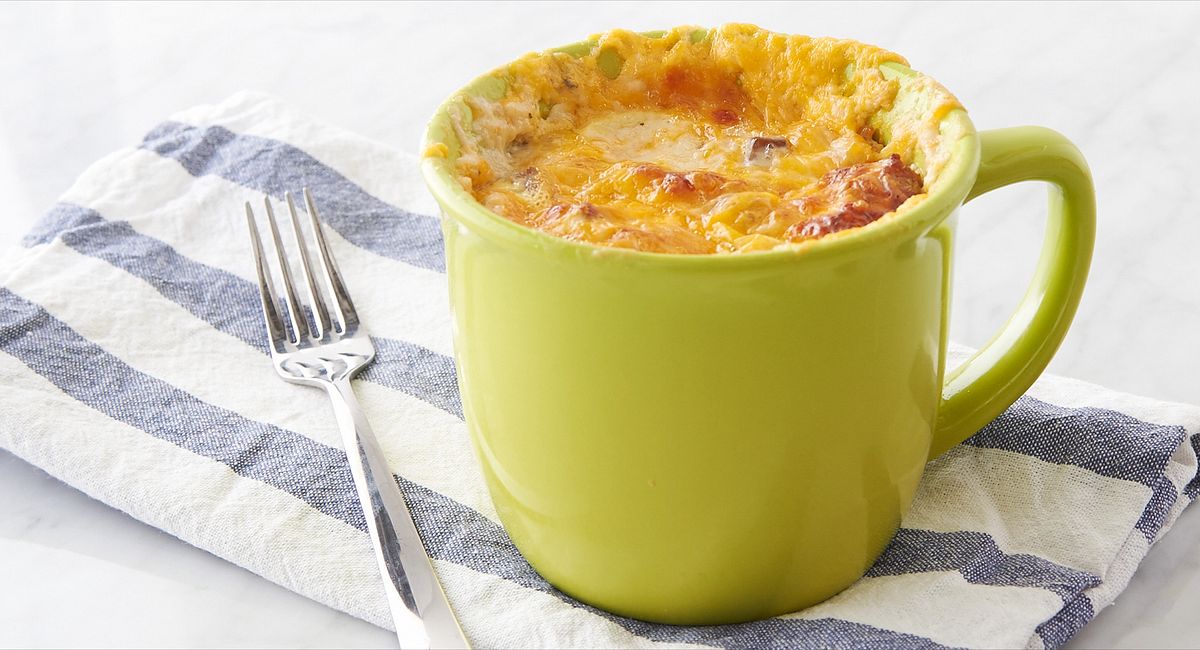 Ingredients
4 oz bulk pork sausage
1-1/2 cups seasoned croutons
1/2 cup shredded Cheddar cheese (2 oz)
2 eggs
1 cup milk
1/4 cup condensed cream of mushroom soup
In small skillet, cook sausage over medium heat until no longer pink; drain well.
Instructions
WAKE 'N' MAKE BREAKFAST BAKE
Place croutons in the bottom of aCORNINGWARE® COLOURS® POP-INS® 20-OZ MUG. Spoon sausage over croutons; top with cheese.
In small bowl, beat eggs and 3/4 cup of the milk with whisk. Pour into mug. Cover with vented lid; refrigerate 8 hours or overnight.
Heat oven to 350°F. In small bowl, mix soup and remaining 1/4 cup milk. Pour over ingredients in mug.
Bake uncovered 50 minutes or until top is golden brown. Cool 5 minutes before serving.
Recipe Reviews