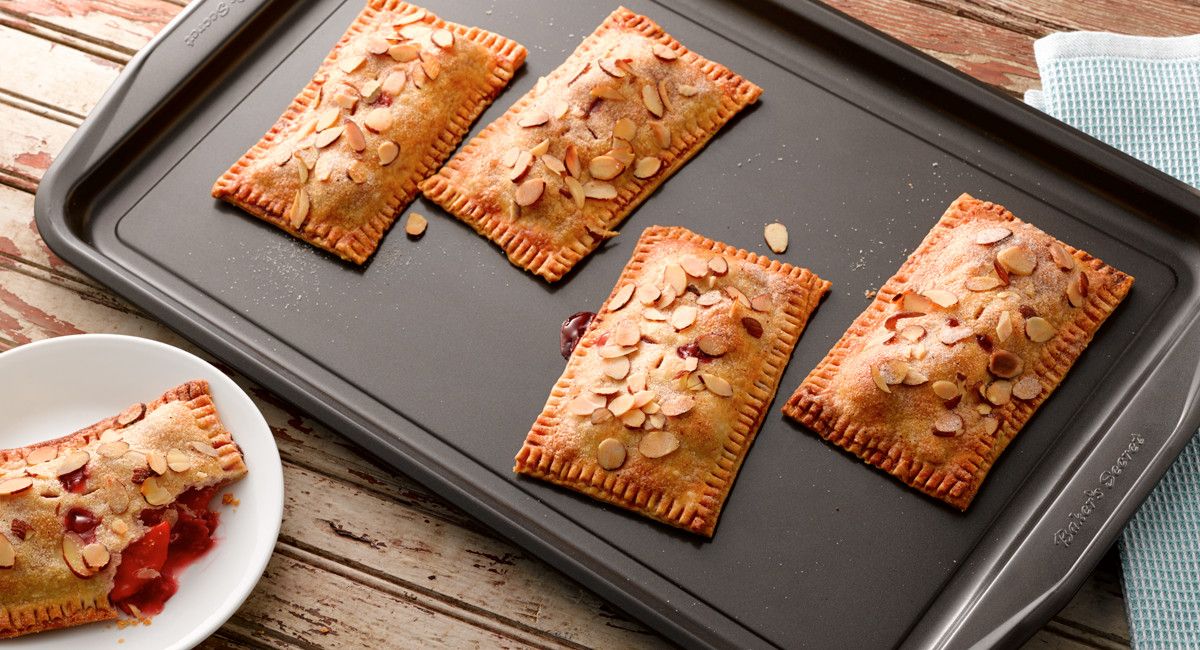 Raspberry Peach Hand Pies
Recipe Details
SKILL LEVEL: Easy
YIELD: 10 pies
PREP TIME: 25 minutes
TOTAL TIME: 1 hour 50 minutes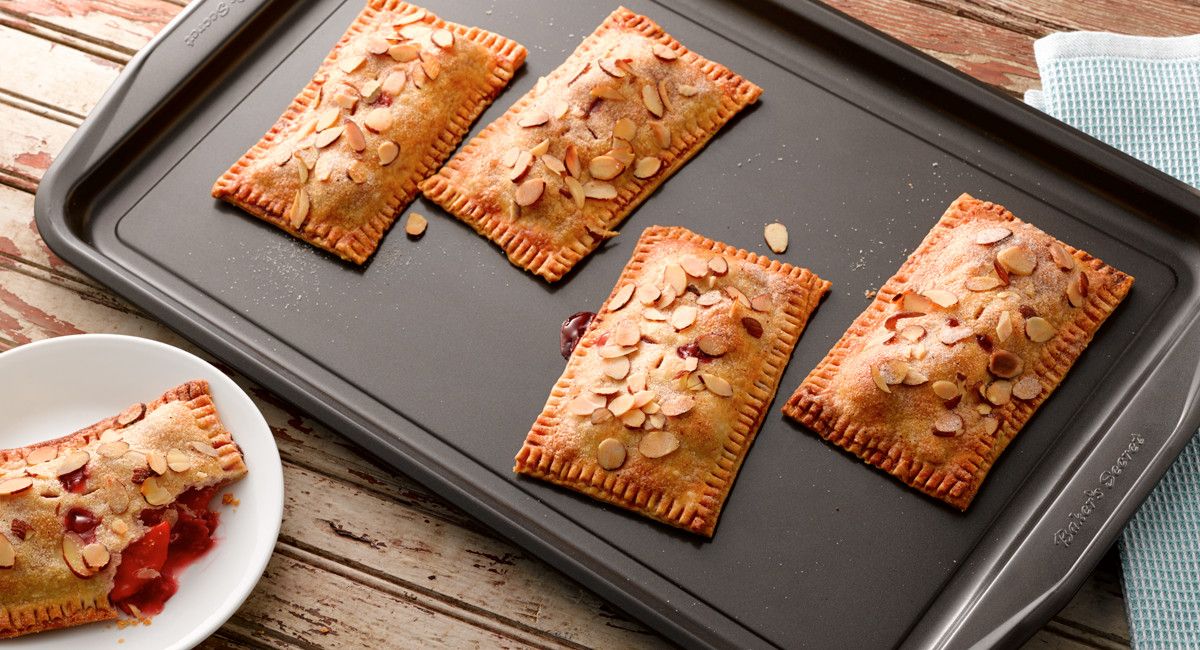 Ingredients
Filling
2 cups
fresh berries
1/4 cup
sugar
3 tablespoons
cornstarch
1-1/2 cups
chopped peeled fresh peaches
, patted dry
Pastry and Topping
Pastry for 2-crust pie or 1 package refrigerated
pie crusts
1
egg
1 teaspoon
water
1/2 cup
sliced almonds
1 tablespoon
sugar
Dash ground nutmeg
Instructions
RASPBERRY-PEACH HAND PIES
Heat oven to 375°F. Lightly spray BAKER'S SECRET® SIGNATURE™ LARGE COOKIE SHEET with cooking spray. In a medium bowl, mash 1/2 cup of the raspberries with a fork. Add 1/4 cup sugar and the cornstarch; mix well. Add peaches and remaining 1-1/2 cups raspberries; toss gently. Set aside.
On a well-floured surface, roll half of the pastry (or 1 pie crust) into a 15x10-inch rectangle. Cut into 5 rows by 2 rows. Repeat with remaining pastry (or pie crust).
Divide fruit filling evenly among 10 of the rectangles, spreading to about 1 inch from edges. Top with remaining 10 rectangles; press edges firmly with fork to seal. Cut slits in top crust. Place pies on cookie sheet. In small bowl, beat egg and water with fork; brush lightly over pies. Sprinkle with almonds, pressing lightly into pastry. Mix 1 teaspoon sugar with the nutmeg; sprinkle over pies.
Bake 20 to 25 minutes or until golden brown. Remove from cookie sheet to cooling rack; cool at least 1 hour before serving.
Recipe Reviews