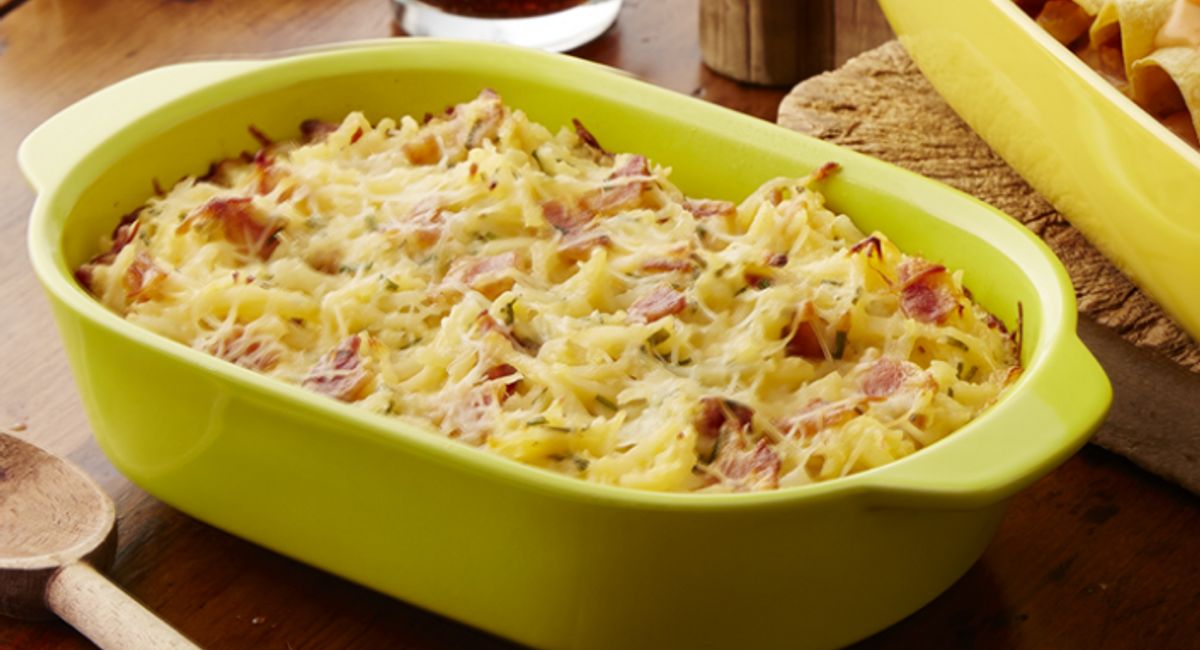 Loaded Hash Browns
Recipe Details
SKILL LEVEL: Easy
YIELD: 8 servings
PREP TIME: 25 minutes
TOTAL TIME: 1 hour 15 minutes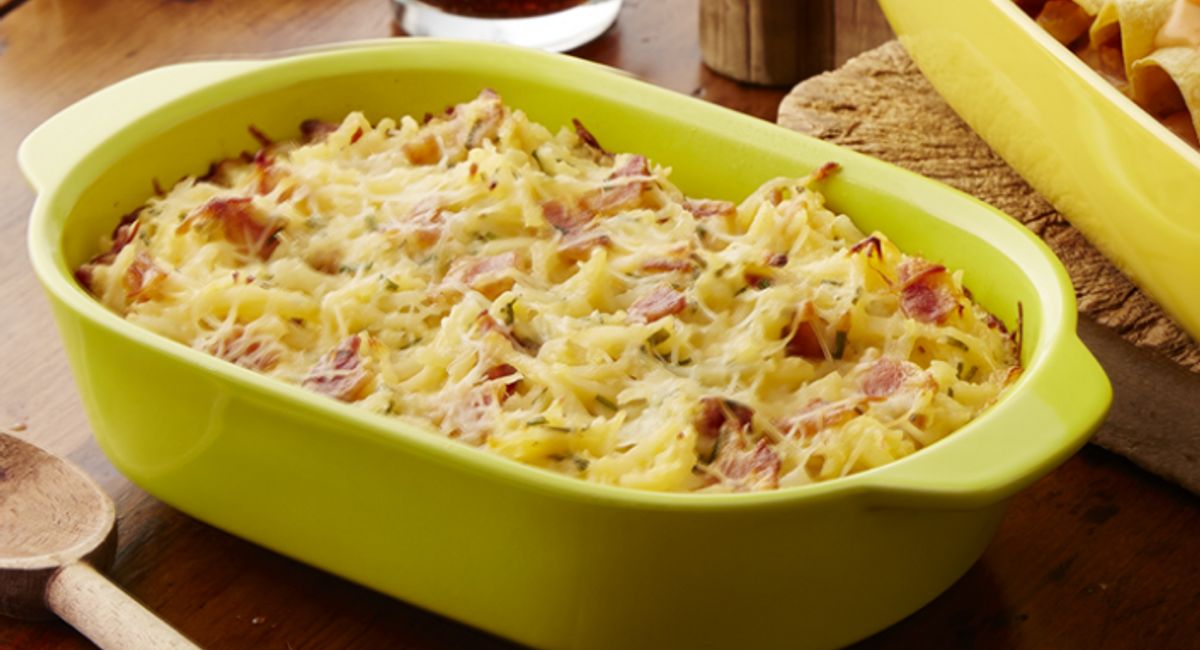 Ingredients
2 tablespoons butter
1 small onion, chopped (1/4 cup)
1 tablespoon all-purpose flour
1 cup milk
1-1/2 cups shredded sharp Cheddar cheese (6 oz)
3/4 cup freshly shredded Parmesan cheese (3 oz)
1/2 cup sour cream
1 bag (20 oz) refrigerated shredded hash brown potatoes
4 slices bacon, crisply cooked, crumbled
1/4 cup chopped fresh chives
Instructions
LOADED HASH BROWNS
Heat oven to 350°F. Spray a CW by CORNINGWARE® 1.5 QT. BAKER with cooking spray.
In 12-inch nonstick skillet, melt butter over medium heat. Cook onion in butter 3 to 4 minutes, stirring frequently, until crisp-tender. Stir in flour. Slowly add milk, stirring constantly until mixture is well combined and slightly thickened.
Reduce heat to medium-low. Stir in Cheddar cheese and 1/2 cup of the Parmesan cheese until melted. Remove from heat; stir in sour cream. Fold in potatoes, bacon and chives until evenly coated with cheese sauce. Spoon mixture into casserole dish.
Bake uncovered 30 minutes. Sprinkle with remaining 1/4 cup Parmesan cheese. Bake 14 to 17 minutes longer or until potatoes are tender and cheese is melted.
Recipe Reviews