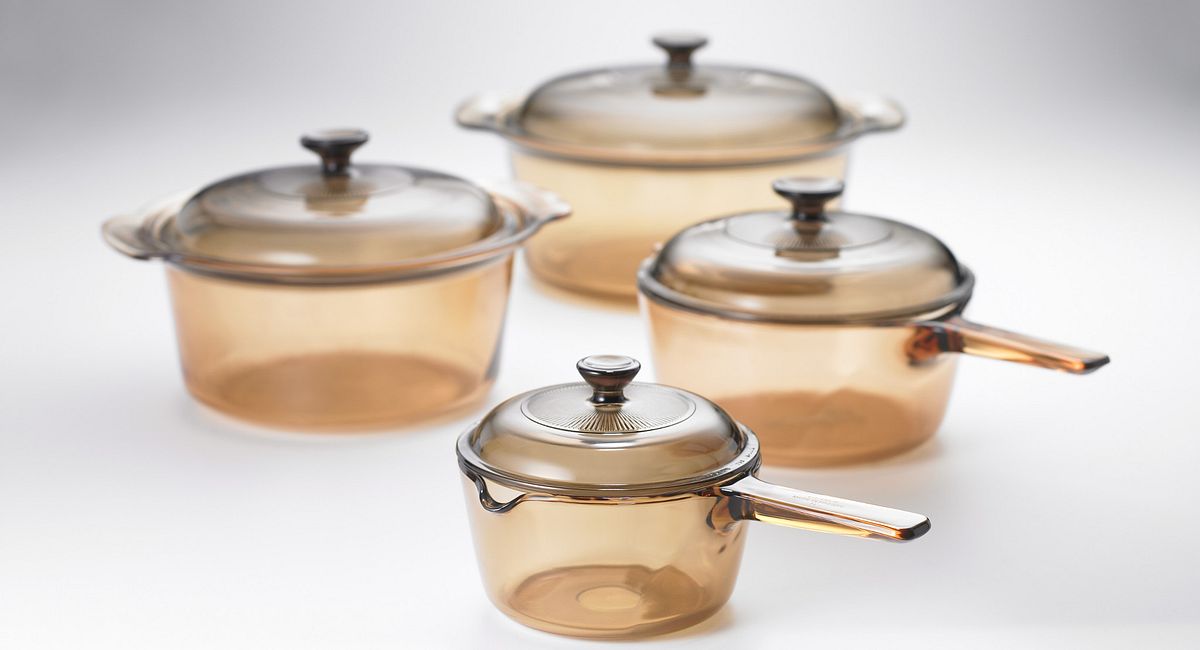 The Clear Choice for Stove-Top Cooks
Cooking with Visions is visibly better in every way – easier, healthier, tastier, and better value. With Visions, you cook with confidence, control and style because you can see exactly what you are doing.
Super durable, clear glass ceramic makes Visions cookware transparent, tough, hygienic and versatile. Take Visions cookware straight out of the freezer and into the oven. Let Visions simmer slowly for hours on stovetops or zap for minutes in a microwave. Non-staining or flavour retaining, Visions wide range of casserole dishes, cookpots and saucepans clean like new time after time – by hand or dishwasher.
Visions unique design and thermal properties reduce cooking times and energy consumption so you and your family enjoy more nutritious meals, and lower fuel bills. Good news for your purse and our planet.
Start your Visions collection today with a cookpot or dutch oven and experience a better way of cooking at home. br>
See the difference with Visions
Cook tastier, healthier cuisine more easily and economically with Visions visibly superior cookware. Visions is versatile and durable, and famous for helping cooks perfect many different cuisines. No matter what you like to cook or how, Visions can make a difference to your kitchen. Reliable, convenient, hygienic, safe, Visions cookware is incredibly versatile. You can boil, steam, microwave and freeze all liquid foods with every Visions cookpot in the range. The perfect marriage of form and function.
Simmer, Steam, Boil
Being non-reactive glass, Visions does not release any substances into your stocks, soups or cooking water no matter how long you simmer, steam and boil, or how many times your cookpot has been used. That means your food is not only delicious but as healthy as possible.
Clear and Clean Flavours
Create your favourite dishes perfectly time and again using a Visions cookpot or saucepan, a little flavoured oil, and a selection of ingredients, herbs and spices. Non-porous and non-reactive, Visions cookware does not trap food particles making it easy to clean with no lingering odours or flavours to taint the taste.
Slowcooking
From healthy flavourful fresh stocks to the tenderest braised meat, Visions dutch ovens and cookpots are perfect for long, slowcooking on stovetops or inside ovens. Just an occasional glance will confirm liquid levels remain high. And don't worry about the effects of strong ingredients like vinegar, spices or lime. Being non-reactive, Visions just brings out the best in every ingredient, every time.
Microwaving
Visions is microwave safe at the highest settings, just right for food in a hurry. Serve your own home-cooked fast food with delicious dishes made in advance, frozen in Visions cookpots and whisked into the microwave or oven for a no-fuss meal that's ready in minutes. Even the best cooks need a break.