Explore our world of brands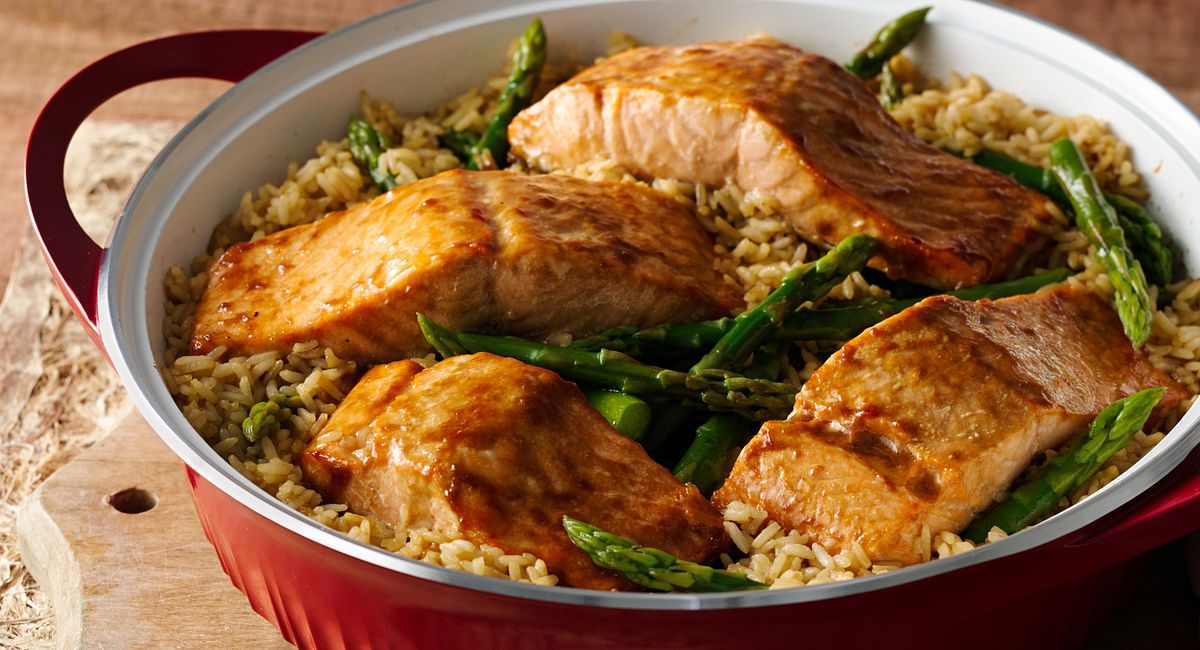 Teriyaki Roasted Salmon and Asparagus
Recipe Details
YIELD: 4 servings
PREP TIME: 15 minutes
TOTAL TIME: 1 hour 5 minutes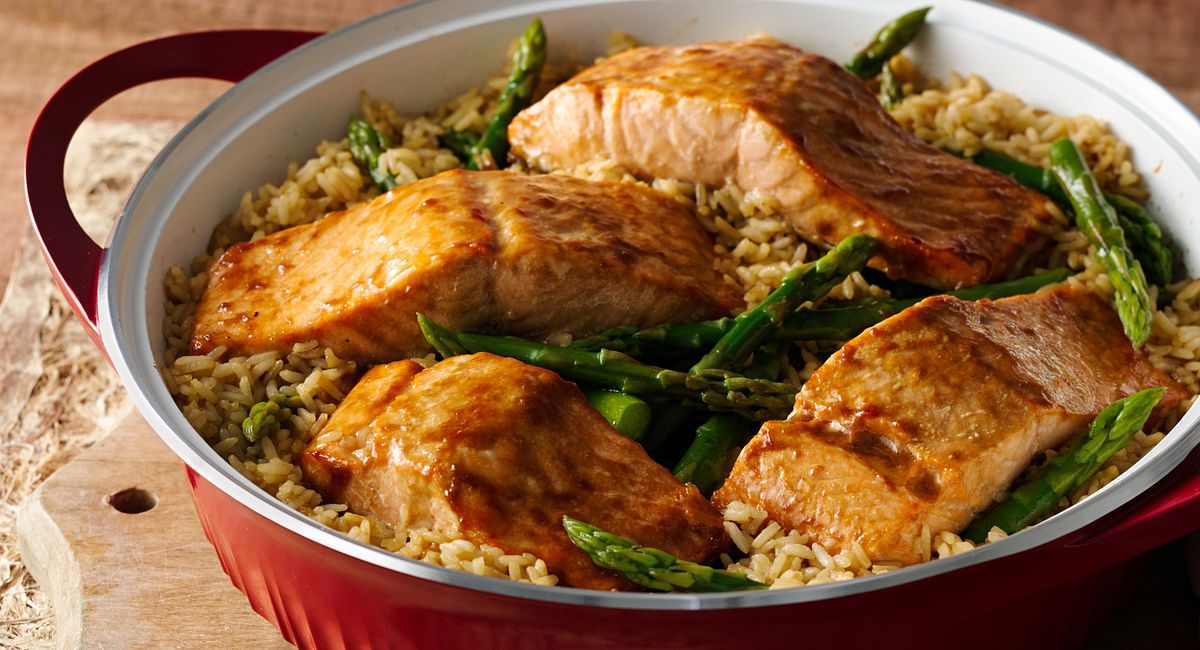 Ingredients
1 tablespoon olive oil
1 small onion, finely chopped
1 cup uncooked long grain white rice
1 clove garlic, finely chopped
2 cups chicken broth
1/2 teaspoon salt
1/2 cup teriyaki sauce
1 salmon fillet (1 lb), skin removed, cut into 4 serving pieces
1 lb fresh asparagus spears, trimmed
Instructions
TERIYAKI ROASTED SALMON AND ASPARAGUS
Heat oven to 350°F. On the stovetop, heat oil in a CORNINGWARE® FRENCH WHITE® CAST ALUMINUM™ 4-QT BRAISER over medium-low heat. Cook onion in oil, stirring frequently, until tender.
Stir in rice, garlic, broth, salt and 1/4 cup of the teriyaki sauce. Heat to boiling; boil 1 minute.
Cover braiser; place in oven for 20 minutes. Arrange salmon and asparagus on top of rice. Pour remaining 1/4 cup teriyaki sauce over top.
Replace lid; return to oven for 15 minutes. Uncover; bake 10 minutes longer or until salmon flakes easily with a fork. Let stand 5 minutes.
Transfer salmon and asparagus to plates. Fluff rice with a fork before serving.
Recipe Reviews