Explore our world of brands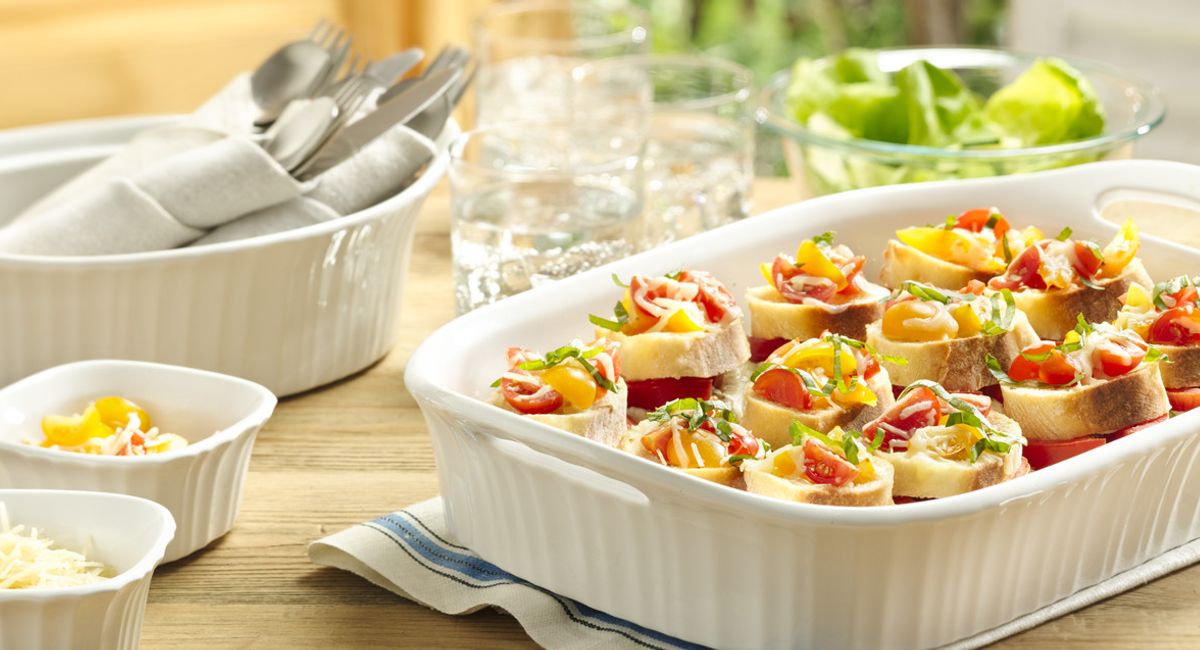 Vegetable Casseroles & Summer Side Dishes
Summer Served Up: Top 5 Super-fast Casseroles & Sides
Savor summer's very best with dishes as fun and colorful as the season itself. Easy to create and ready to serve straight from the oven or microwave, these veggie-packed casseroles and side dishes will become the go-to choices for everyday family meals and for special get-togethers with friends.
Bruschetta Casserole
Enjoy your favorite summer appetizer in a smart new way. A fresh tomato topping and creamy cheese filling complement crisp baguette slices in this Italian-inspired vegetarian casserole.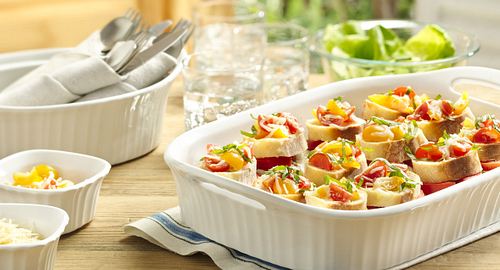 GET THE RECIPE
Mango Jalapeno Salsa
Fruit salsa adds color and zest to grilled chicken, pork and fish. Or serve it with a basket of tortilla chips for an effortless summertime snack.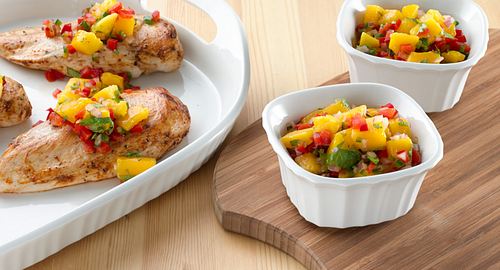 GET THE RECIPE
Quick Vegetable Couscous
Eating your veggies is a snap with this microwave shortcut that features wholesome couscous. Voila…a one-dish lunch or mobile midday snack!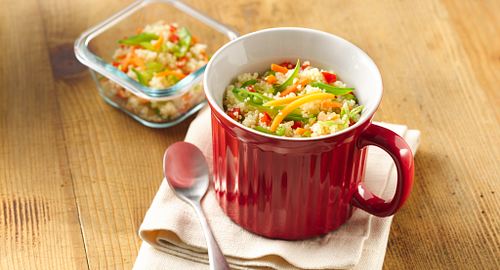 GET THE RECIPE
Summer Thyme Veggie Medley
Nothing says summer like a fresh mix of zucchini, corn and tomatoes. Simply toss, bake and serve. It doesn't get any easier than that. Here's how to do it…
GET THE RECIPE
Zucchini Pepper Casserole
A quick and comforting meal featuring fresh-from-the-garden flavors, this creamy pasta is a family favorite waiting to happen. Serve it tonight!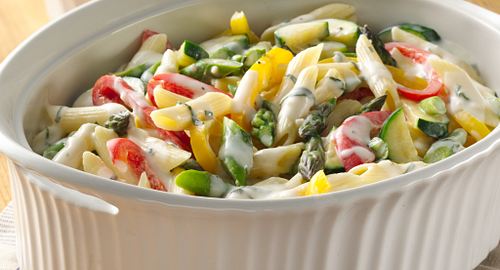 GET THE RECIPE