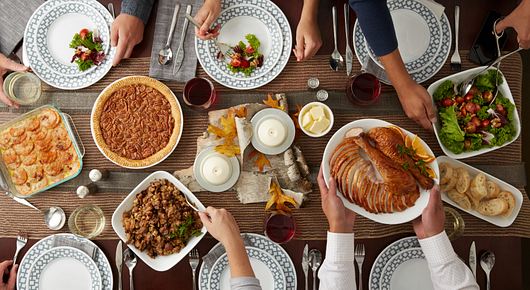 Friendsgiving Celebration
If travel isn't in your plans this Thanksgiving, create a new tradition with "Friendsgiving." Amid the hustle and bustle of everyday life, Friendsgiving is a simple way to slow down, celebrate your besties and reflect on what you're thankful for. With a little planning and a few expert tips, you'll find it's also a fun and stress-free way to enjoy the holiday.
Featured Series

spotlight
CorningWare®
Mug Shots: Pumpkin Pie in a Mug
Delicious autumn! Crisp air, falling leaves, cozy sweaters and—best of all— those famous fall flavors you've been waiting for all year long. Whether you're passionate about pumpkin season or are more of an apple enthusiast, we've turned those tempting autumn tastes into two totally original mini desserts.