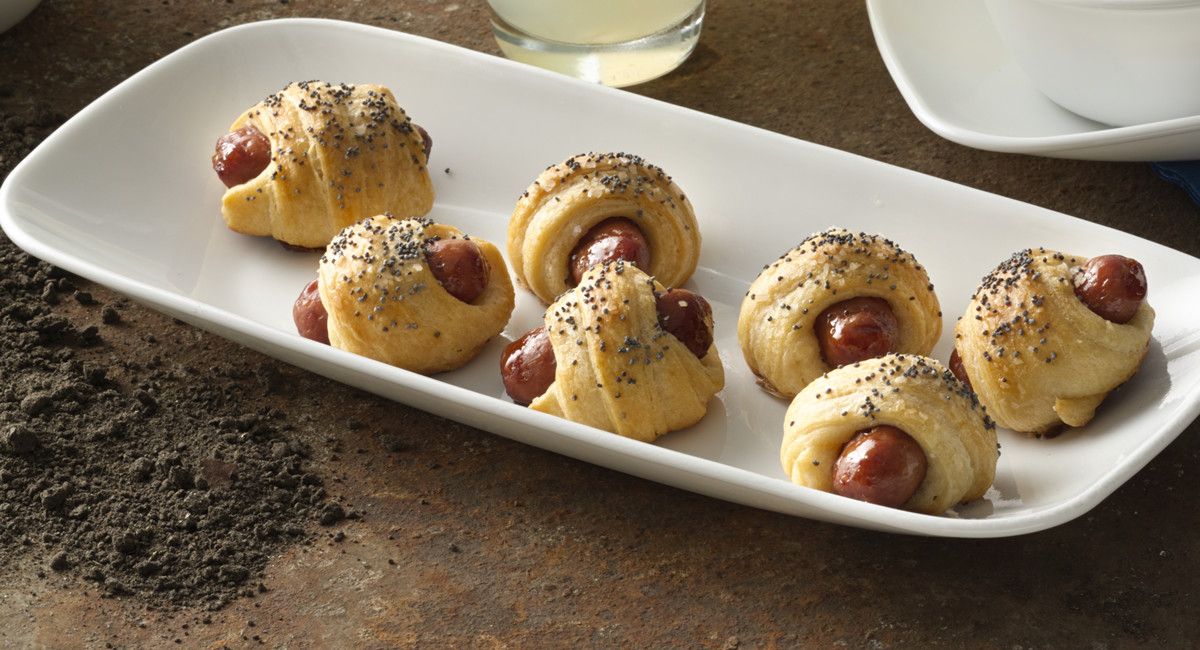 Crescent Pretzel Dogs
Recipe Details
SKILL LEVEL: Easy
YIELD: 24 servings
PREP TIME: 15 minutes
TOTAL TIME: 30 minutes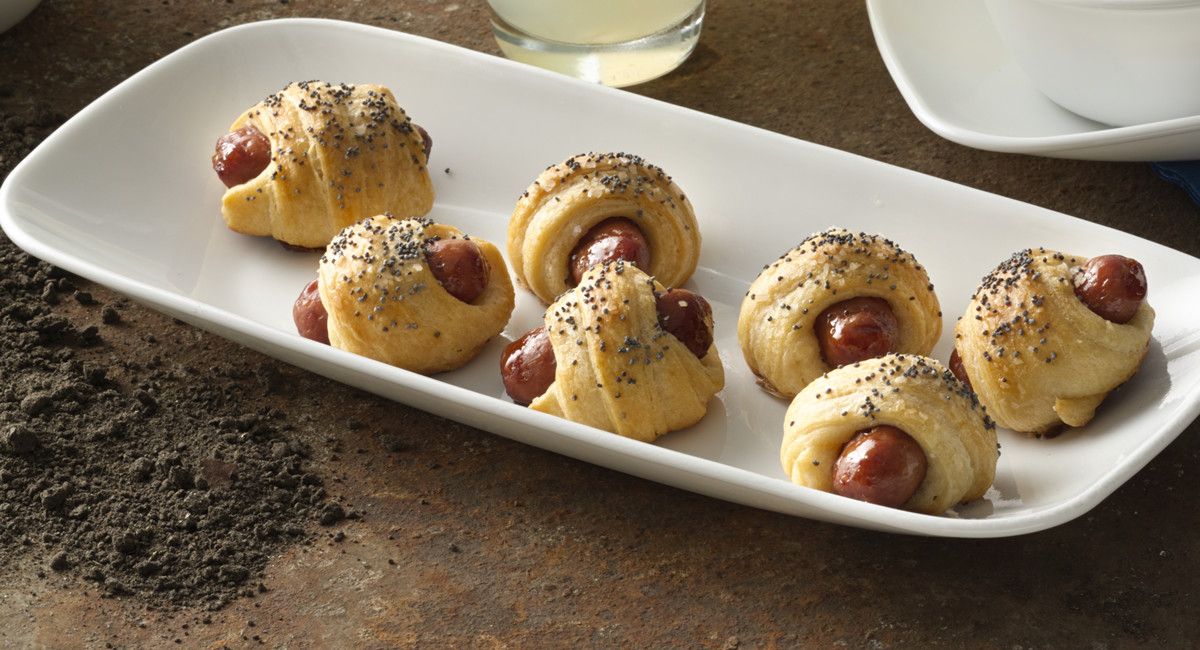 Ingredients
1 can (8 oz) refrigerated crescent dinner rolls
24 cocktail-size hot dogs or smoked sausages
2 eggs
1/8 teaspoon baking soda
2 tablespoons water
1 tablespoon coarse (kosher or sea) salt
2 teaspoons poppy seed Jalapeño Nacho Cheese Sauce (recipe below)
Instructions
CRESCENT PRETZEL DOGS
Heat oven to 375°F. Line large cookie sheet with cooking parchment paper.
Separate dough into 8 triangles; cut each triangle into 3 long, thin triangles. Wrap 1 dough piece around each hot dog, starting at shortest side of triangle and rolling to smallest point. Place on cookie sheet.
In medium bowl, beat eggs, baking soda and water. Brush over dough. Sprinkle with salt and poppy seed.
Bake 12 to 15 minutes or until golden brown. Serve warm with cheese sauce for dipping.
Recipe Reviews