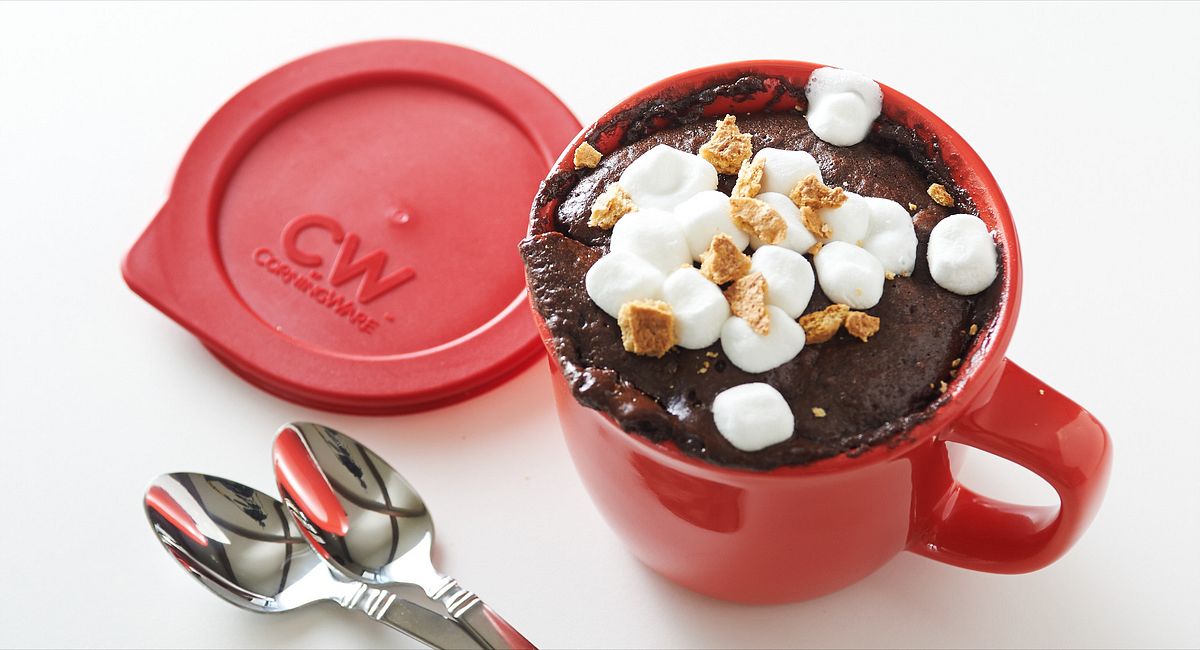 S'mores Cake in a Mug
Recipe Details
SKILL LEVEL: Easy
YIELD: 2 servings
PREP TIME: 10 minutes
TOTAL TIME: 10 minutes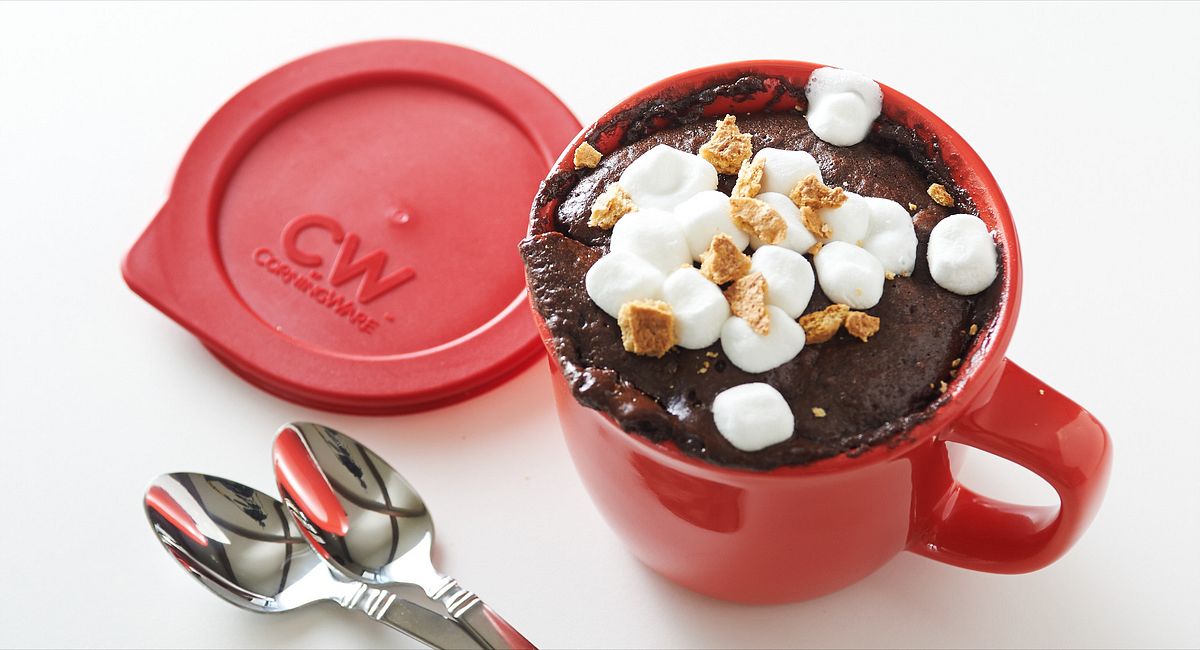 Ingredients
2 tablespoons butter
1/3 cup graham cracker crumbs
3 oz milk chocolate (candy bar, baking squares or chips)
1/4 cup butter
1/2 cup all-purpose flour
1/4 cup sugar
1/4 cup unsweetened baking cocoa
2 eggs
1 teaspoon vanilla
1/4 teaspoon baking powder
Pinch salt
1/4 cup miniature marshmallows
Additional graham cracker crumbs, if desired
Instructions
S'MORES CAKE IN A MUG
In a CORNINGWARE® POP-INS® 20 OUNCE MUG, melt 2 tablespoons butter; stir in graham cracker crumbs. Press mixture in bottom of mug; set aside.
In microwavable bowl, microwave chocolate and remaining 1/4 cup butter on High 30 to 60 seconds or until melted; stir until smooth.
In medium bowl, mix flour, sugar, cocoa, eggs, vanilla, baking powder and salt with whisk until blended. Add melted chocolate mixture; mix until batter forms. Pour half of the batter over crust in mug. Add half of the marshmallows to batter in mug. Top with remaining batter.

Microwave for almost 2 minutes or until cake is set.


NOTE: Be careful when removing the mug from the microwave, as it may be quite hot. Top with remaining marshmallows. Microwave 10 to 20 seconds longer or until marshmallows have puffed. Let stand a few minutes for marshmallows to melt. Garnish with extra graham cracker crumbs. Serve immediately.
Recipe Reviews